About Us
About us
Brand launch date September 2018.
Well, your first question is probably: "why on earth did they call it Goodeehoo?" 
Everyone at Goodeehoo believes their products are 'Trends that Turn Heads' and the owl is the only animal that can turn its head 270 degrees without a thought - please don't try that at home! Who doesn't love a good FACT!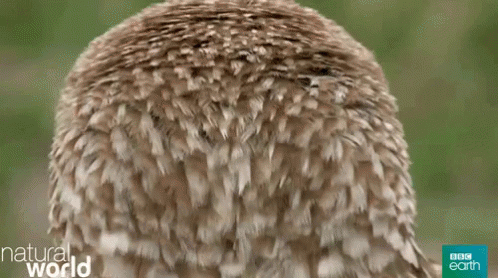 Now the name 'Owl' would be a little boring.  So when one of the Welsh Directors pointed out that the Welsh for Owl is 'Gwdihw' it was decided to go with the phonetic spelling - Goo - Dee - Hoo! 
So the name Goodeehoo was born and quite frankly everyone just thought it was FUN and way easier to spell!    
Goodeehoo is owned by Natalie and Ceri, AKA "The Joneses" – a husband and wife team who are passionate about both stationery and gifts that are not only beautifully designed but also affordable and vegan friendly! 
Natalie and Ceri met when working together for a company that supplied retail goods to major tourist attractions throughout the UK and after a lot of planning and Dutch courage, decided to go solo.  Their confidence came with the realisation that these brands trusted them with their name and valued their ability in both product and creative design. They have taken all of this experience and created Goodeehoo for you. 
Natalie is obsessed with handbags and accessories and felt there was a gap in the market as you either pay a fortune for a quality leather item or get stuck with a plastic looking low quality product.  Goodeehoo offers quality, luxury goods for a fraction of the cost currently available to the retail market. 
Natalie and Ceri are experts in importing goods from around the world and that, mixed with a non-greedy attitude, makes Goodeehoo the perfect collection of beautifully designed vegan friendly handbags, accessories and stationery. 
The environment is important to them and they had this in mind when developing the range and supplying packaging. 
Although Natalie and Ceri are not meat eaters and are delighted to be offering vegan friendly materials, their focus is just doing their bit towards sustainability. Goodeehoo is not about preaching but simply doing what you can! If we all do a little, it can add up to a lot. 
The material used to create the 'leather look' is PU rather than PVC. PU is known to be a greener alternative to PVC in both production and after-care. It does not require the same chemical plasticisers and will eventually degrade over time.
Natalie, Ceri and the rest of the Goodeehoo team love all their products but their favorites have to be the luxury handbags which are made from hand crafted soft grain PU, which gives the exclusive leather feel and look but at very affordable prices.
These vegan friendly products range from £5 to £49.99 and are the perfect gift or treat for you, a friend or family member without breaking the bank.
All Goodeehoo products come beautifully finished and wrapped in tissue paper  so all you need to do is write the tag. 
Goodeehoo aims not to become the biggest but to be the best (or at least the best they can be!)
Who knows where this adventure will take Natalie and Ceri but they plan to have a FAB time along the way.
If you do have any feedback at all, Natalie and Ceri would love to hear from you. Goodeehoo will only exist if they make their customers happy.  So don't hold back - good or bad – tell them what you think.
And it goes without saying that they are delighted you took the time to visit the Goodeehoo site and if you placed an order then they will be forever grateful.
Happy shopping and Natalie and Ceri hope you will visit us again soon.